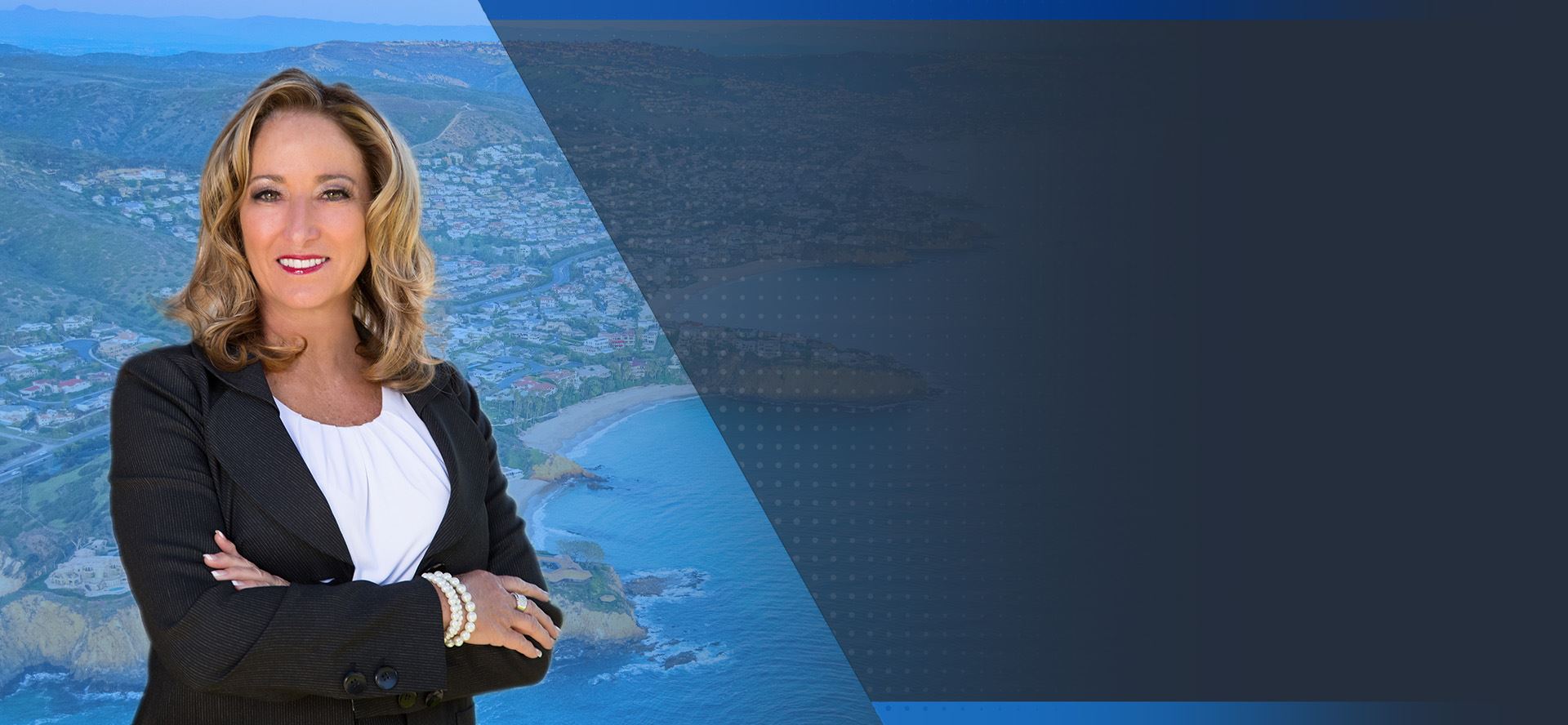 There's No Substitute for Experience
Orange County's Board Certified Expert in DUI Defense Law
Attorney Virginia L. Landry is one of only 4 attorneys in California to hold this distinction and has been in the business for over 30 years. If you've been charged with DUI, put us in your corner.
Orange County DUI Defense Lawyer
Your Board Certified Expert in California DUI Defense
Being arrested for DUI is often an intimidating, humiliating, and stressful ordeal. You may have little experience with California's criminal justice system, know even less about its laws or procedures, and be justifiably anxious about the outcome of your case. Your job or career could be on the line, with potential jail time, heavy fines, and the loss of your license.
A conviction can leave you with a permanent criminal record accessible online in a routine background check. This can make it readily available to future employers, landlords, professional licensing agencies, educational institutions, and other interested parties.
When facing such consequences, you need an attorney you can trust for skilled legal counsel in criminal court and administrative DMV hearings. At the Law Offices of Virginia L. Landry, Inc., you can work with a DUI attorney who brings exceptional qualifications to your case, whether it involves a first offense, a subsequent offense, or a more serious offense, such as felony DUI or DUI with injury or death.
Contact our Orange County DUI defense attorney for a free initial consultation about your case at (949) 694-8804 or via our online Contact Page.
Our DUI Defense Representation
Virginia L. Landry is a premier DUI defense attorney dedicated to providing aggressive and personalized legal counsel to clients throughout Orange County and Southern California, who have been arrested for drunk and drugged driving offenses. She fiercely advocates for her clients, never backing down from a fight. Her rich background in California DUI makes her a formidable defender in all cases.
You will have the following advantages when represented by Ms. Landry:
* 34+ years of experience devoted primarily to California DUI defense
* Board Certified in DUI Defense Law by the

National College for DUI Defense

, an organization dedicated to providing the finest DUI training available to practitioners; only one of four female attorneys in the U.S. to achieve this distinguished certification, as authorized by the American Bar Association.

* The first female

Dean of the National College for DUI Defense

in its 30-year history; a significant achievement and honor in a male-dominated profession.

* Qualified as an Instructor in DWI detection and standardized field sobriety tests that allows her to train other attorneys and judges in these matters.
These honors and achievements set Virginia L. Landry apart from the field and can provide you with outstanding legal representation.
Our law firm serves clients throughout Orange County, including Aliso Viejo, Laguna Hills, Laguna Niguel, Mission Viejo, Newport Beach, Dana Point, and Irvine.
Rated a "Top DUI Attorney" and Board Certified in DUI Defense

Achieved a Perfect 10 Out of 10 Superb Rating on Avvo

Past President of the West Orange County Bar Association

Certified as a Standard Field Sobriety Test Instructor
You Only Have 10 Days!
If you do not act immediately, you could lose your right to drive. Contact us at
949-694-8804
Why You Need a DUI Defense Lawyer
Having an experienced lawyer by your side in DUI cases is essential for ensuring you have the support and legal guidance you need in these complicated prosecutions. Many factors must be investigated to determine how best to build your defense. Having objective legal advice and understanding your situation is critical to the outcome of your case.
Our attorney knows the ins and outs of California DUI law and the complexities of the legal system. We will thoroughly investigate your arrest to determine if the police officer followed the law as required. Your lawyer understands what evidence is necessary to build an effective defense. Crucial evidence can include flaws in chemical testing and whether standard procedures were followed at the laboratory.
We can guide you through every step of the process. Our attorney can answer any questions regarding your case and provide objective legal guidance to help you understand your options and how to move forward. Knowing you have an experienced attorney who has helped countless individuals facing DUI charges can be a tremendous support system at this difficult time.
Furthermore, if your case goes to trial, you will have a skilled litigator determined to fight on your behalf. Ms. Landry is a proven defender who can provide aggressive and unwavering advocacy. Our mission is to help you avoid, eliminate or minimize the severe consequences of a DUI conviction. Our firm strives to go above and beyond to protect your rights, future, and reputation.
We are ready to listen to your story. Contact us today by calling (949) 694-8804.
Our Results
All Charges Dismissed

BAC Breath .17 – 4th Time DUI – Driving on Suspended License – Hit & Run

West Orange County Justice Center – Department W15 Client fled the scene after a traffic collision and was later found and detained by law enforcement. Law enforcement determined that the client was driving at an unsafe speed for the dark conditions on the road and failed to stop before colliding with the rear of another vehicle. Police officers conducted a DUI investigation after detecting an odor of an alcoholic beverage emitting from the client's breath. A check through the system revealed that there were three outstanding warrants for previous DUI cases and the client was also on probation.

Defense and Result: After a significant amount of time was spent on reviewing all evidence in the case, several court appearances and many discussions with the District Attorney, an agreement was made that sentencing would run concurrently with all cases. The probation violation was dismissed, charges of driving without a valid license were dismissed, and the Failure to Appear charges were dismissed.

Case Dismissed

BAC Breath .09 – 1st DUI/Under 21/Zero Tolerance and Providing False Information to Police Officer

West Orange County Justice Center – Department W15 Client was driving a motorcycle and was pulled over by to law enforcement for allegedly failing to signal while changing lanes and for allegedly running a red light. Client was under 21 at the time of the stop. The officer documented symptoms of being under the influence, field sobriety test results and preliminary alcohol screening results. The officer formed an opinion that driver was under the influence of an alcoholic beverage leading to client's arrest. Client was charged with 2 counts of driving under the influence and 1 count of unlawfully providing false information to the police officer.

Defense and Result: Defense attorney conducted thorough investigations and evidence review. Paperwork for a motion to suppress evidence hearing was filed and the hearing was heard in front of a Judge. Witnesses, including the police officer, were sworn in and testified. The motion to suppress evidence was granted and all 3 charges were dismissed.

All Charges Dismissed

Driving under the Influence of Drugs, Under the Influence of Controlled Substance

Harbor Orange County Justice Center - Department H1 Client was allegedly involved in a road rage incident and law enforcement conducted an investigative stop. A Drug Recognition Expert (DRE) evaluated client at the custody facility and conducted psychophysical and sobriety tests on client. The DRE's opinion was that client was under the influence of drugs. Other types of drugs, both illicit and prescription drugs, were found in client's vehicle.

Defense and Result: Several pre-trial court appearances were made and discovery was received by defense attorney. Discovery was reviewed extensively, including the evidentiary blood samples. Months of negotiations took place and charges were dismissed.
Meet Attorney Virginia L. Laundry
Orange County's DUI Queen
Virginia L. Landry

Attorney

Ms. Landry is a fierce advocate of her clients' rights. Since opening her own law office, Attorney Landry has helped countless clients fight their DUI charges throughout Orange County and surrounding areas. As a skilled DUI defense lawyer, Ms. Landry understands that all DUI charges demand aggressive defense. "Best DUI attorney in Orange County. She far exceeded my expectations."

Best DUI attorney in Orange County. She far exceeded my expectations. You can tell she cares about her clients. She's strategic and relentless. If you want the best results possible, retain Virginia Landry.

- Google Reviewer

"She was very detailed and meticulous on how she handled my case and I couldn't be any happier with the outcome!"

My case was dismissed DUI, due to her help. I sincerely appreciate it. My case is finally over now. If you have any concerns or cases, and you need help but can't find a trusted lawyer, I highly recommend hiring Virginia. She was very detailed and meticulous on how she handled my case and I couldn't be any happier with the outcome!! She is an excellent lawyer! Do not hesitate to contact her, and again I really appreciate her help!

- Bella L.

"Absolutely incredible and worth every penny spent. Her compassion is beyond my understanding"

WOW!!!!! Virginia Landry is an absolute professional who knows what she's talking about. But she doesn't just talk, she is ALL ACTION. I was quite nervous as she was a referral and I'll have to say I'm so glad I was referred. Absolutely incredible and worth every penny spent. Her compassion is beyond my understanding, especially in these times. I can't say enough other than HIRE HER NOW!!! You will NOT be disappointed. A+++++++++

- S.D.